Are you planning an event?
Do you need to hire a trusted expert for a virtual meeting, conference, corporate event, seminar, trade-show, convention, or company workshop?
Here is a list of professional closing speakers to consider for your event that can deliver a memorable speech and presentation that will inspire, educate, and entertain your audience.
These are the best closing event speakers who can know how to end the show with a powerful closing speech that will leave your audience wanting more.
They are great storytellers who are a mix of celebrities, business experts, comedians, adventurists, inspirational speakers, leadership experts, humanitarians, athletes, political pundits, and more.
On this page you can browse a list of speakers and topics.
Or, fill out this form and one of our agents will help you find the perfect speaker that fits your budget.
Patrick Stewart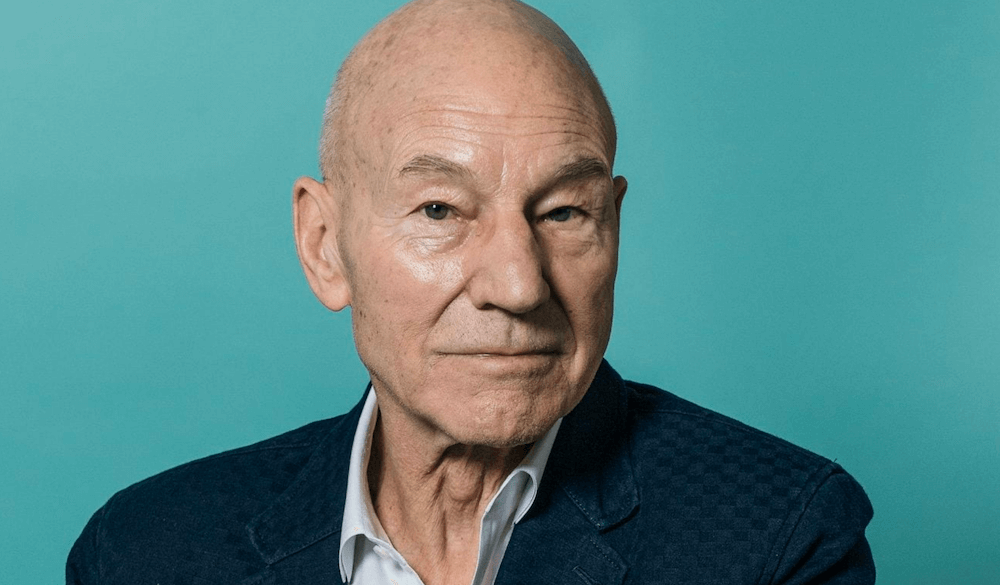 Accolades and accomplishments
1. Patrick Stewart is considered one of the greatest theatrical performers of modern time.
2. He was the title character of the TV series called burnt talk in 2015.
3. Patrick Stewart featured on Stephen Belber's Match, which aired in Tribeca Film Festival in 2014.
4. This great man recently, wrapped green room which was directed by Jeremy Saulnier.
5. He acted as Professor Charles Xavier in the X-Men's blockbuster movie "Days of Future Past".
6. Patrick Stewart has to his name many nominations like the Golden Globe, Emmy and SAG Award nominations.
7. This great actor featured in L.A. Story, Robin Hood: Men in Tights, Conspiracy Theory, King of Texas, Jeffrey, Dune, Excalibur, "Extras"(for which he earned an Emmy nomination), The Lion in Winter, Tinker Tailor Soldier Spy and Claudius.
8. Patrick Stewart is an Associate Artist with the RSC and has appeared in over 60 productions.
9. As a closing guest speaker, Stewart knows how to capture the audiences imagination with his compelling storytelling abilities.
Hasan Minhaj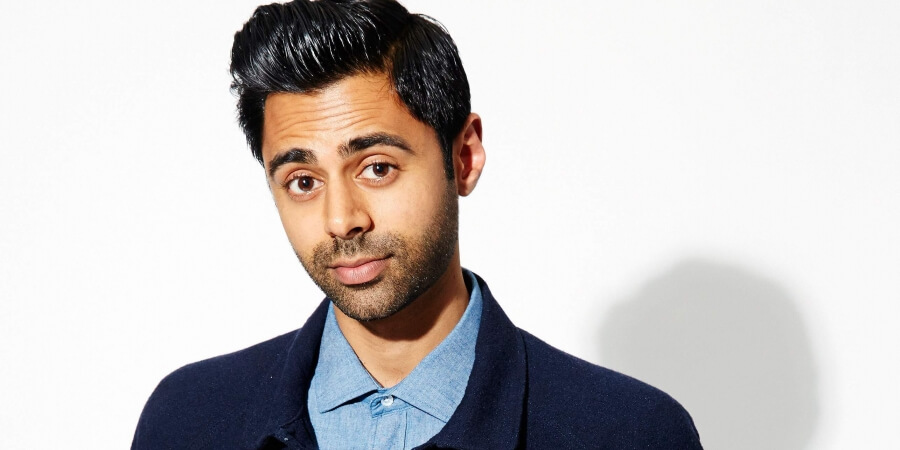 Accolades and accomplishments
1. He was a former correspondent to The Daily Show with Trevor Noah, a nightly comedic news show on Comedy Central.
2. In April 2017, Hasan was the featured speaker at the White House Correspondents' Dinner, where he took on the traditional role of roasting Washington D.C. society, national politics, current events, the current president, the Washington press corps, and the American media.
3. His one-man show, Homecoming King, debuted off Broadway in 2015. The show featured a central theme of the immigrant experience in the United States.
4. His viral web series The Truth with Hasan Minhaj has been featured in countless publications including The Huffington Post, Gawker, and The New York Times.
5. He has been seen on a variety of other television programs including Arrested Development on Netflix, HBO's Getting On, and @Midnight on Comedy Central.
6. As a closing public speaker, Hasan has the ability to naturally tie in your theme with his message ensuring your audience leaves the event satisfied.
Jordan Axani
Accolades and accomplishments
1. Firstly, Jordan Axani is one of the youngest people to bike across Canada.
2. He also stands at the centre of the most viral human-interest story in the Internet's history, titled, The Tale of a Canadian man which earned 4.5-billion media hits.
3. If you need a closing speaker for your conference, then Axani has the chops. In the past four years, Axani has spoken to more than 750,000 people across North America and the Middle East.
4. His most popular program, "What's Your Big Lie?", has evolved from a plot with the RCMP to a live experience that tours internationally and has landed partnerships with top-tier firms, healthcare giants, and campuses to design innovative mental health programming.
5. Axani is currently the co-founder of Shift Collab, one of Canada's largest therapy and mental health education firms.
Zahra Al Harazi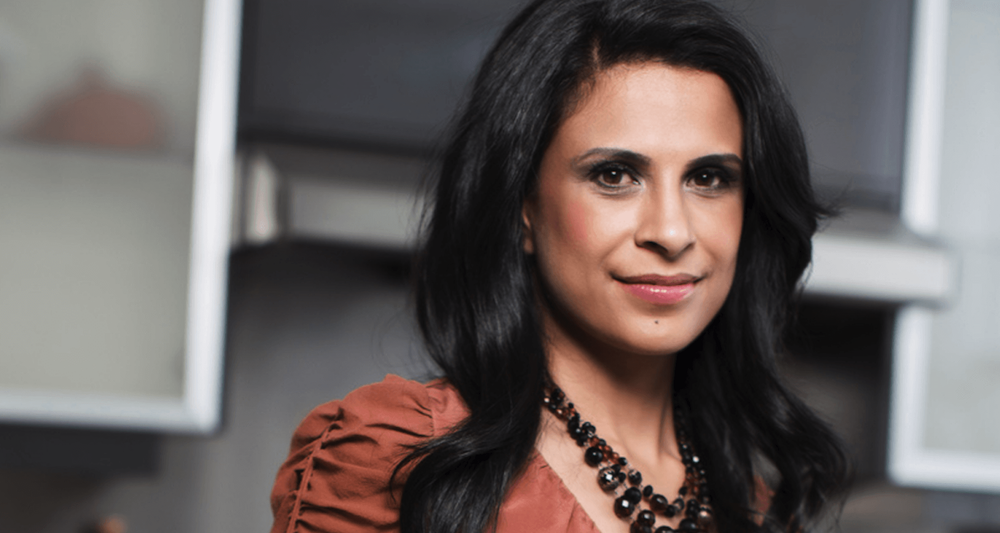 Accolades and accomplishments
1. She is an award winning entrepreneur and a purpose driven leadership expert.
2. She is a survivor of two civil wars, has no degree but is still one of the greatest entrepreneurs in Canada.
3. Zahra Ai Harazi is the owner of Foundry Communications which is an internationally recognized Canadian creative powerhouse.
4. She also co-founded Startup and Skillit which are both marketplaces for sharing knowledge and building skills.
5. This iconic woman has many credits and titles to her name like, 'one of Calgary's Top 40 under 40', Woman Entrepreneur of the Year by Chatelaine magazine, and one of Canada's 100 most powerful women by WXN.
6. Al-Harazi is a former Canadian Ambassador to UNICEF. She currently sits on the board of directors for The Walrus, and is the author of What it Takes, which was published in January 2020.
Rasmus Ankersen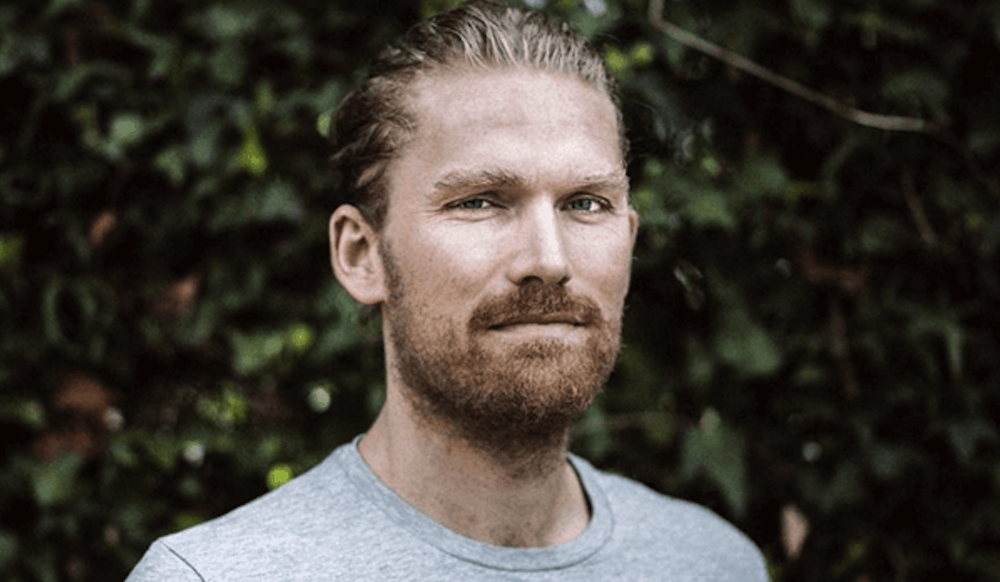 Accolades and accomplishments
1. Rasmus Ankersen is a high performance anthropologist.
2. He trained with some of the world's best athletes just to know how they were so good and he used the ideas he got to build some of the best leadership and business strategies.
3. He wrote his first book titled 'The DNA of a winner' at age 22 and at age 23, he published his second book titled 'Leader DNA', which is based on field studies of 25 high-profile leaders, including Anders Fogh Rasmussen, the Secretary of NATO, and Jorgen Vig Knudstorp, the CEO of LEGO Group.
4. Rasmus Ankersen has featured in shows by some of the world's greatest media houses like CBC, Global, Sky News Business and Fox Sports.
5. Rasmus is also the Chairman of FC Midtjylland, the current champions of the Danish League, and a Director at Brentford FC. Both are known as some of Europe's most innovative football clubs.
James Cunningham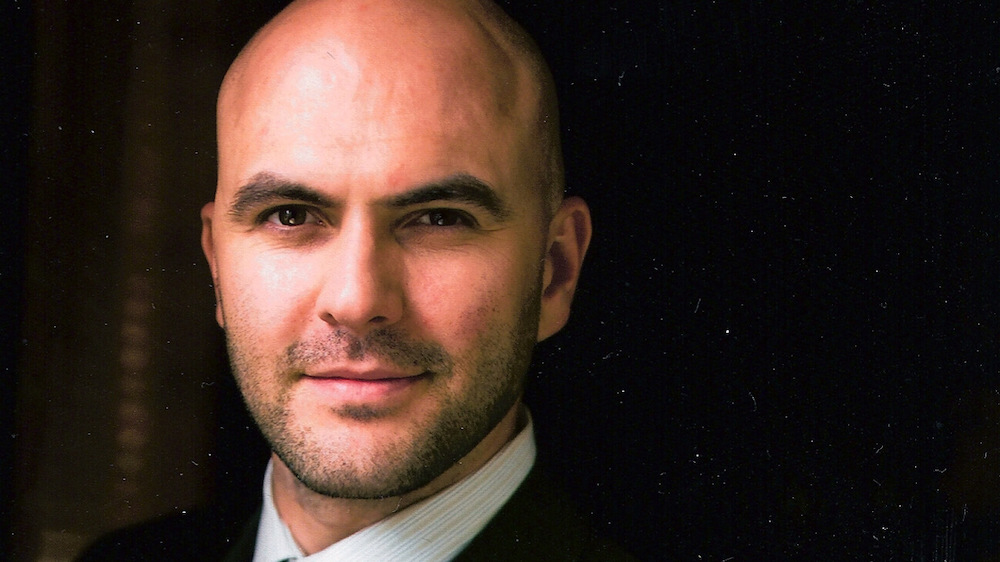 Accolades and accomplishments
1. Without any doubt, James Cunningham is among the most skilled corporate emcees and comedians in the world.
2. Cunningham has hosted and performed at hundreds of events for clients such as Pepsi, Frito-Lay, Starbucks, KRAFT, Canadian Tire, McDonald's, STAPLES, Nestle Purina, Walmart, GoodLife Fitness, BMO, Scotiabank, Proctor & Gamble, Medtronic, Ingram Micro, and Grant Thornton International.
3. He has also hosted a series of sold-out events across Canada for "The Power Within," where he was able to share the spotlight with such luminaries as former US President Bill Clinton, Sir Richard Branson, Martha Stewart and lots more.
4. He was also host and associate producer of the TV series Eat St., which aired on the Cooking Channel USA, Food Network Canada, and in more than 12 other countries worldwide.
5. He is also the author of the bestselling cookbook of the same name (Eat St.), where he shares recipes from the most daring, delicious, and inventive street food that can be found anywhere.
Jeff Koziatek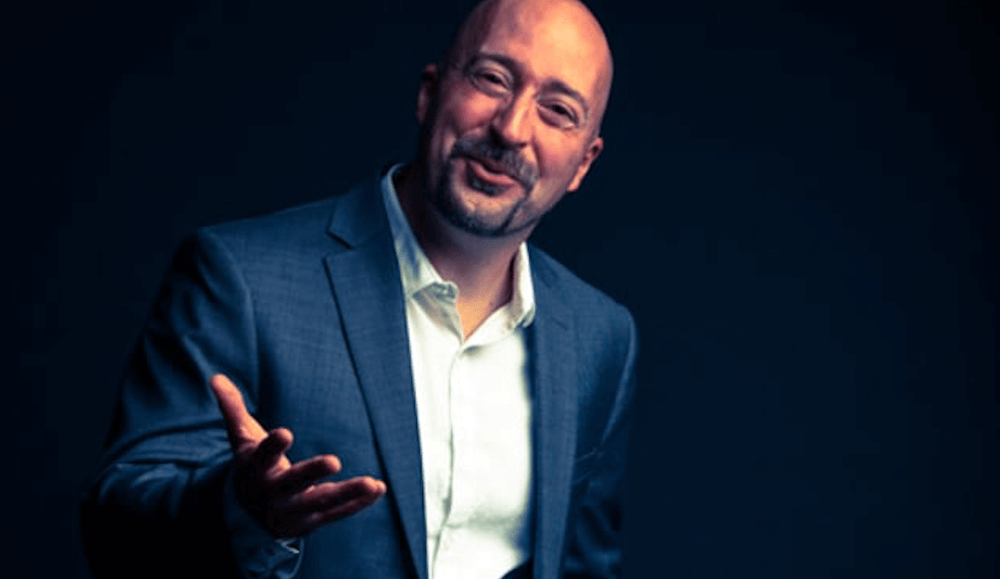 Accolades and accomplishments
1. Firstly, Jeff Koziatek is an award-winning closing keynote speaker, certified coach, and nationally-recognized actor.
2. He has more than 20 years of entertainment experience performing in live shows, managing tour acts, and producing films.
3. Motivational coach and speaker Jeff Koziatek is the author of the Amazon best-selling book, "Blueprint For Value: 52 Habits to Discover and Strengthen Your Personal Worth.
4. He is a professional member of the National Speakers Association and received his Life Coach Certification through The Values Conversation, he also has a speaker and life coach certification with the John Maxwell TEAM.
Ben Stein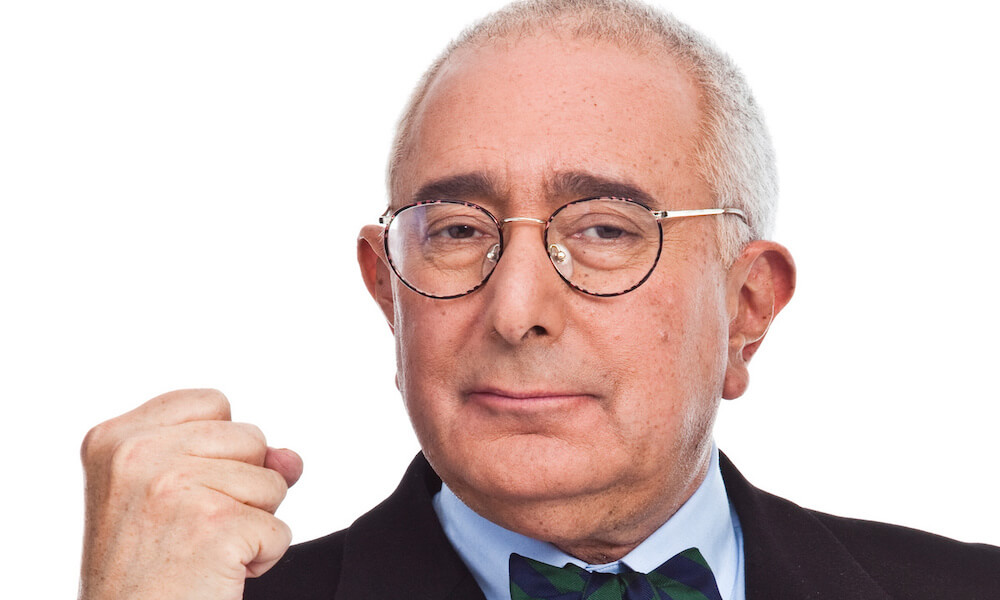 Accolades and accomplishments
1. He is the most well-known economics teacher in America because of his iconic role as Ferris Bueller's teacher in Ferris Bueller's Day Off, which is still a huge hit 32 years after its release in 1986.
2. The amazing part is that in real life he is also a famous economist whose work in finance has been highly praised by Warren Buffett, Fortune and Barrons.
3. He hosted almost 1000 episodes of Comedy Central's Win Ben Stein's Money which introduced the world to Jimmy Kimmel.
4. He also had his talk show on CC (Comedy Central) and was a recurring cast member on The Wonder Years.
5. Ben has been a frequent commentator on Fox News, CNN, CBS Sunday morning for which he won 2 Emmies.
6. He has written and published 32 books, fiction and fact, has written four movies, has been a speech writer for Presidents Richard M. Nixon and Gerald R. Ford.
7. He taught Law and Economics at UC Santa Cruz, Pepperdine, and American University.
Mick Ebeling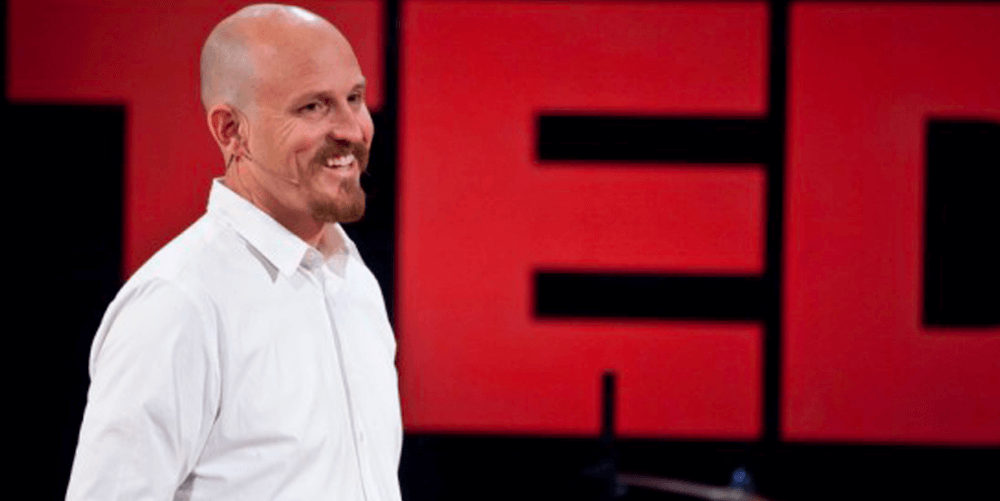 Accolades and accomplishments
1. He was recently named by Fortune Magazine as one of the Top 50 World's Greatest Leaders, a recipient of the Muhammad Ali Humanitarian of the Year Award and listed as one of the world's most influential creative people by The Creativity 50's.
2. Ebeling founded Not Impossible, a multiple award-winning social innovation lab and production company, on the premise that nothing is impossible.
3. Ebeling's book, Not Impossible: The Art and Joy of Doing What Couldn't Be Done, was published in multiple languages, and the book was hailed as "a unique and inspiring tale of brave abandon" by Nicholas Negroponte.
4. Named one of Wired's 'Agents of Change', a two-time SXSW innovation of the year award winner, a two-time Tribeca Disruptor innovation winner, a fellow with The Nantucket Project, and recipient of every major creative and advertising award.
Bert Jacobs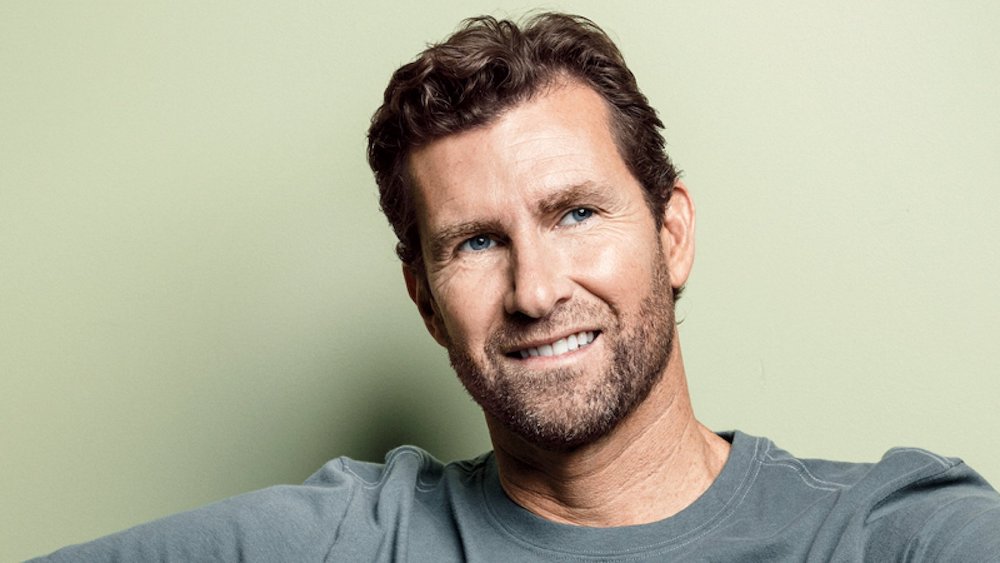 Accolades and accomplishments
1. Bert Jacobs is the co-founder and CEO (Chief Executive Optimist) of Life is Good, an organization which spreads the power of optimism through inspiring art, a passionate community, and groundbreaking non-profit work.
2. His company Life is Good donates at least 10% of its annual net profits to the Life is Good Kids Foundation to positively impact over 1 million kids every year facing poverty, violence, and illness.
3. Bert and his brother John wrote, Life is Good: The Book/ How to Live with Purpose and Enjoy the Ride, published by National Geographic in September 2015.
4. He has been awarded honorary doctorates from several universities for entrepreneurship, business innovation and philanthropy.
5. Himself and Life is Good have been featured on CNNMoney, CNBC's Business Nation, ABC News' Nightline, NBC's The Today Show, The New York Times, The Wall Street Journal, Inc. Magazine, and Men's Health Magazine, among others.
Laila Ali
Accolades and accomplishments
1. Laila is a four-time undefeated boxing world champion, and deemed as the most successful female boxer in history.
2. She is an inspired cooking enthusiast and a nutrition expert with appearances on Chopped, Late Night Chef Fight, and Everyday Health.
3. She is the host of the Emmy-Award winning show Home Made Simple, which airs every Saturday on the Oprah Winfrey Network.
4. She is also a regular panelist and contributor for the CBS Sports Network's new all-female sports commentary program, We Need To Talk, the first of it's kind in the history of sports broadcasting.
5. Laila was also featured as an expert on Season 8 of Dr. Oz's hit series, which premiered in the Fall of 2016.
6. In 2012, when women's boxing was included in the Olympics for the first time in history, Laila was the first woman in history to provide expert commentary for NBC Sports.
Jenn Lim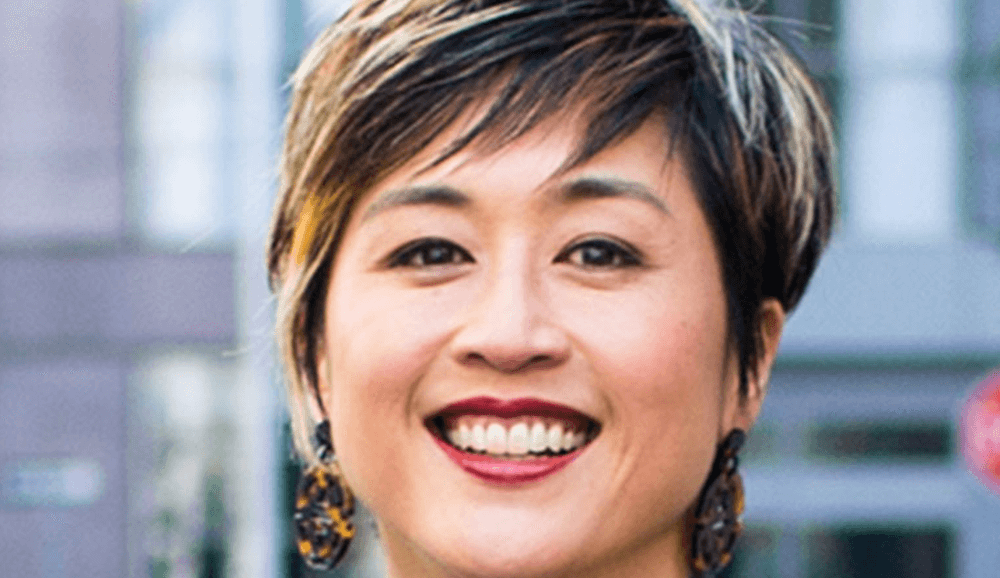 Accolades and accomplishments
1. Jenn created the Zappos Culture Book, a global symbol of using happiness as a business model to increase productivity and profitability.
2. Jenn Lim is the CEO and Chief Happiness Officer of Delivering Happiness, a company she and Tony Hsieh (CEO of Zappos.com) co-founded to inspire science-based happiness, passion and purpose at work, home, and everyday life.
3. In 2010, Jenn led the launch and management of Tony's first book, Delivering Happiness, which has sold over 550,000 copies worldwide and hit #1 on bestsellers lists like the New York Times and USA Today.
4. It was voted one of the best business books by NPR, Inc. Magazine, and The Wall Street Journal, remained on The New York Times list for 27 weeks and is now being translated into its 20th language.
Mel Robbins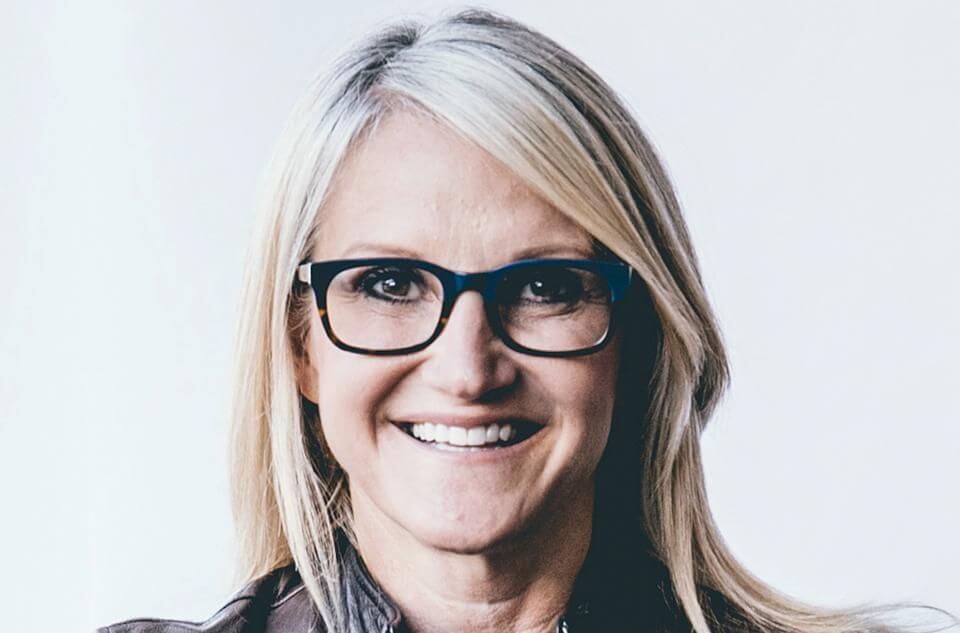 Accolades and accomplishments
1. Mel Robbins is one of the greatest and most popular female motivational speakers in the world.
2. She is a graduate from Dartmouth College and Boston College Law School.
3. She was once a legal analyst for CNN, Dr. Oz Healthline Expert, and CEO of media company, The Confidence Project.
4. One time Best-selling author of the #1 Audiobook in the world, The 5 Second Rule,
and host of original advice show on Audible, Kick Ass with Mel Robbins.
5. In addition, she is also Host of the new daytime syndicated talk show, The Mel Robbins Show, which aired nationwide on September 16th, 2019.
Dana Carvey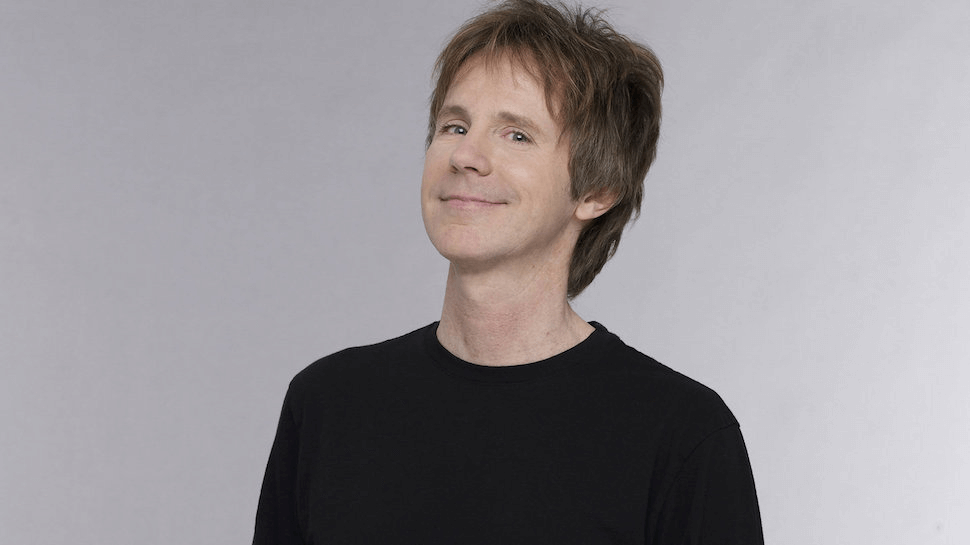 Accolades and accomplishments
1. Carvey is best known for his iconic and indelible SATURDAY NIGHT LIVE characters, like the church Lady, Grumpy Old Man, Hans, of the Hans and Franz body building duo, and Garth of WAYNE'S WORLD.
2. Carvey has received much praise for his uncanny comedic impersonations of American political figures, including the elder George Bush, Ross Perot, Jerry Brown, David Duke and Bob Dole.
3. Daba Carvey made his feature film debut in This is Spinal Tap, and other earlier works include Racing With the Moon, One of the Group, Tough Guys, and the comedy Opportunity Knocks.
4. In 2016, Emmy award winning comedian Dana Carvey appeared as the expert-in-residence on USA Network's comedic half hour series First Impressions. The show featured amateur impressionists competing against each other in a weekly battle of celebrity impressions with Carvey mentoring each contestant.
Reggie Brown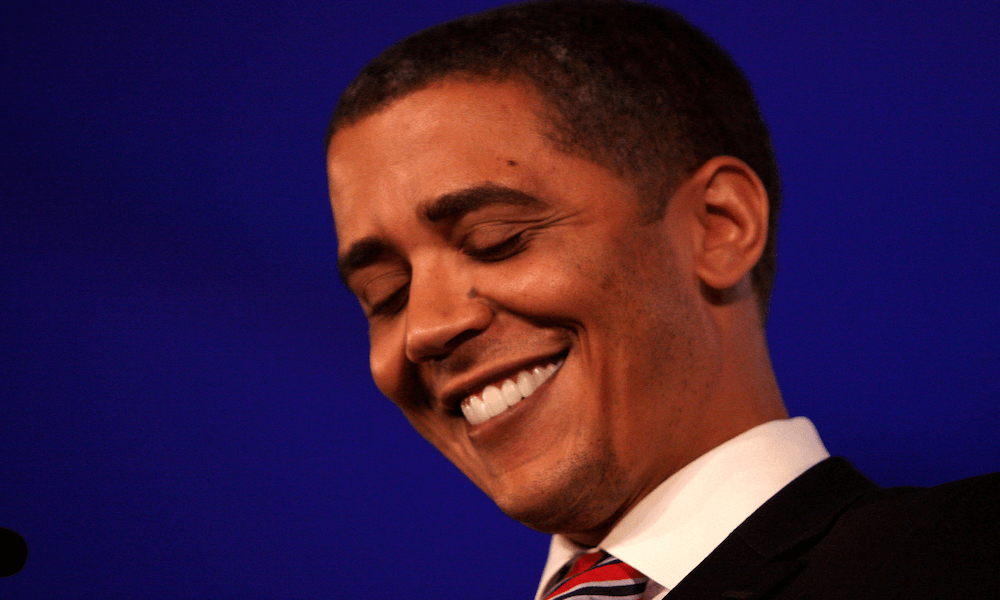 Accolades and accomplishments
1. Reggie Brown is an impressionist, an actor and an Emmy award-winning comedian.
2. He impersonated President Obama, the past president of the United States so well in one of his comedy videos. He is best known for his impression on the president Barrack Obama.
3. He has more than 500,000,000 online impressions and viral video projects, most of which are based on Barrack Obama.
4. He has featured in so many television shows like NBC's The Tonight Show with Jay Leno, HBO's Real Time with Bill Maher, TBS' Lopez Tonight, Spike TV's Lip Sync Battle, Conan, WWE Monday Night Raw, Disney's Hannah Montana, and Funny or Die and films.
Need more closing speaker ideas?
Didn't find what you are looking for?
Let one of our agents help!
We have access to over 5000 professionals.
Speaker Request
Step 1 – Fill out the form below.
Step 2 – Our agent will respond within one business day.